June 2017 Issue
PDF Issues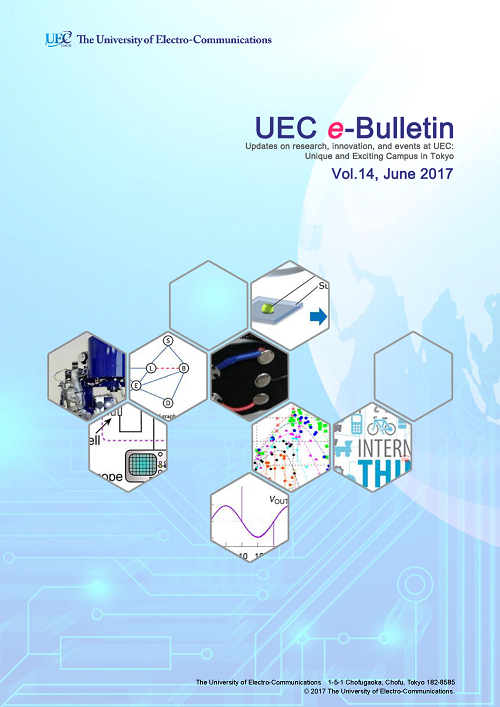 The June 2017 issue of the UEC e-Bulletin includes feature articles about young researchers who are on the UEC Tenure Track Program covering research on 'eco-friendly organic photovoltaics' by Varun Vohra and 'post-quantum cryptography and security for Internet of Things' by Bagus Santoso.
The Topics sections focuses on 'fluid mechanics of table tennis balls' by Takeshi, Miyazaki, and 'innovative insights into artificial intelligence', Satoshi Kurihara.
Research highlights from high impact publications are 'Robotic vision sensors based on light sensitive bacterial proteins', Yoshiko Okada-Shudo; 'Digital to analog convertors generate bipolar voltages when coupled to a polarity switchable double flux amplifier', Yoshinao Mizugaki; 'Inference of Bayesian networks made fast and easy using an extended depth-first search algorithm', Chao Li and Maomi Ueno; 'Prosthetic limbs made user-friendly with polymer based elastic sensors', Yinlai Jiang.
The news update describes a recent 'open day for industry' organized by UEC to promote deeper industry-academia-government collaboration.