March 2017 Issue
News and Events
Space Science and Radio Engineering (SSRE) Symposium held at UEC, Tokyo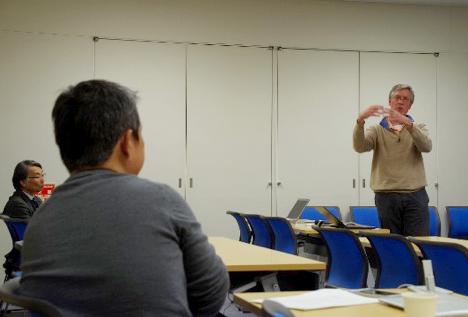 The Space Science and Radio Engineering (SSRE) Symposium was held on 14-15 February 2017 at the University of Electro-Communications (UEC), Chofu, Tokyo.
The SSRE has been hosting the workshop annually at UEC as a platform to present new research findings in space science and radio engineering. At this year's meeting, there were more than 50 participants including invited speakers from overseas.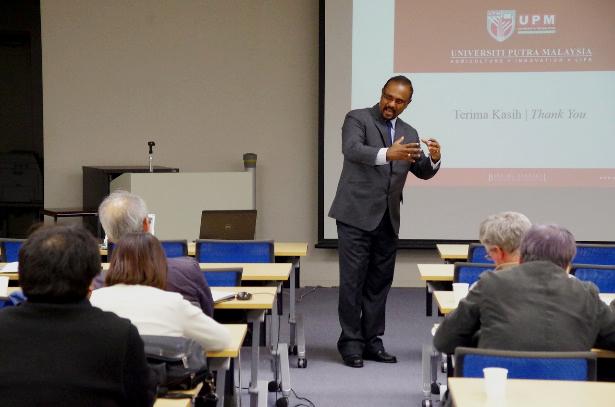 This is a unique workshop in terms of the interdisciplinary nature of the topics presented. Specific areas covered were space plasma physics (ionosphere, magnetosphere, and aurora), atmospheric electricity (thunderstorm and lightning, and weather), seismo-electromagnetics, electromagnetic compatibility, synthetic aperture radar, and astronomy. The talks were united by Maxwell's equations describing electromagnetic phenomena.
There were 15 oral talks (15 minutes presentation and 5 minutes for discussion and questions) given during the workshop. The discussion sessions after the talks were very active.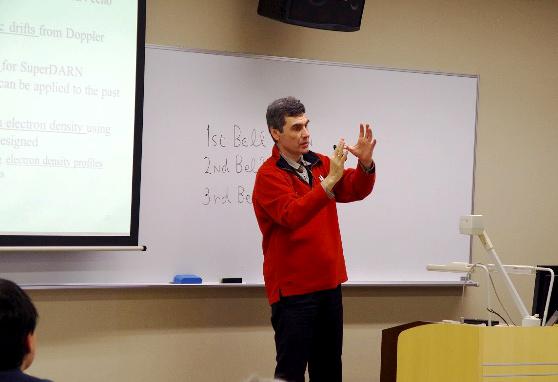 This workshop this year included the following talks during the new international sessions introduced for the first time.
J. B. Baker (Virginia Tech., USA / ISEE, Nagoya Univ.)
"Hemispheric observations of polar cap patches and the tongue of ionization"
C. Gomes (Univ. of Putra, Malaysia)
"Lightning sferics; HF to VHF frequency bands & broadband"
P. Ponomarenko (Univ. of Saskatchewan, Canada / ISEE, Nagoya Univ.)
"Effects of ionospheric refractive index on SuperDARN data"