Visit to UEC by International College, King Mongkut's Institute of Technology Ladkrabang (KMITL), Bangkok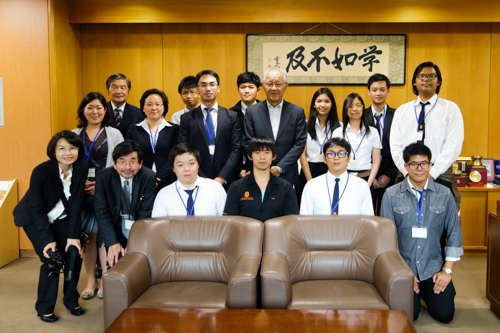 Office for Education for Practical Communication (OEPC)
Takeshi TARUI
Natthapong Jungteerapanich, associate dean of the International College (IC) at King Mongkut's Institute of Technology Ladkrabang (KMITL), Bangkok, together with nine undergraduate students, visited UEC on May 25th, 26th and 29th this year.
IC-KMITL focuses its education and research on 'soft engineering'. All lectures are given in English, and in late May, at the end of the undergraduate 2nd year, selected students are given the chance to visit an overseas affiliated university in Japan, Germany or the UK. One of the main purposes for the visit is for students from both nations to build an awareness of cultural differences and similarities.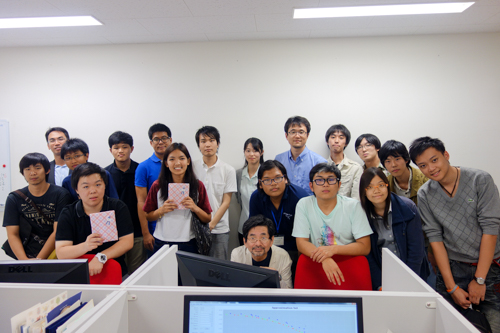 This year, the University of Electro-Communications was chosen as the Japanese destination for the IC-KMITL students. The Office for Education for Practical Communication (OEPC) organized their visit program together with a UEC student organized society; "International Cultural Exchange Society" (ICES), which supports the OEPC to promote the globalization of UEC students.
The program incorporated five main goals. As well as attending lectures and visiting the laboratories of Hiroyuki Kajimoto and Hiroyuki Sato in the Department of Informatics, all the students were given a brief introduction to IC-KMITL by Jungteerapanich. The students then experienced a brief introduction to culture and life in their respective countries through attending first- and second-year English-language classes, as well as seminars where students discussed different aspects of Thailand and Japan. UEC staff were heavily involved in the program, with a presentation about the UEC library, and a lecture on Japanese culture, or Rakugo, included. Finally, all the students were given an Aikido lesson with UEC Aikido Club members led by Cheow Keong Choo from the Center for International Programs and Exchange.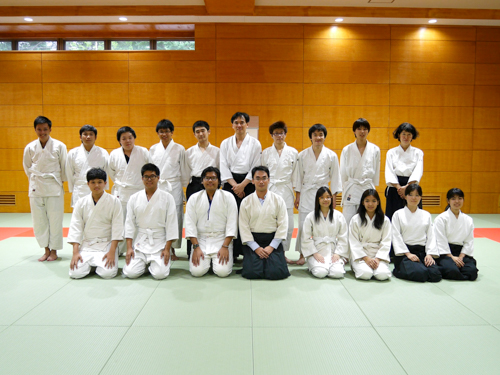 UEC Students, both ICES-related and others, were actively involved in accompanying the Thai students during their visits to places in Tokyo and Kamakura. Both during and after the visit, students from both universities exchanged ideas on a wide variety of topics. We hope the UEC students' experiences and subsequent communication with international students will help our students develop a truly 'global vision' of their future studies and later careers.