University of Electro-Communications publishes June 2016 issue of e-Bulletin.
The June 2016 issue of the UEC e-Bulletin focuses on the research activities of female faculty members at UEC, Tokyo, including a feature article about UEC-vice-president Michiko Tsubaki and her research on 'advanced analytical service science based on big data'; Topics on 'superfluidity of helium in one dimension', by Junko Taniguchi; 'Japanese onomatopoeia', Maki Sakamoto; 'holographic optical microscopy and information optics, Eriko Watanabe; 'light sensitive proteins for artificial retinas', Yoshiko Okada-Shudo; and 'insights into musicology and sensory information, Eriko Aiba.
Research highlights from high impact publications are modelling bats' information processing by Yoshiki Kashimori; unusual miscibility of Bose-Einstein condensates, Hiroki Saito; and unlocking brain diseases with MRI, Yoichi Miyawaki.
Research Highlights
Bose-Einstein condensates miscibility properties reveal surprises
http://www.ru.uec.ac.jp/e-bulletin/research-highlights/2016/bose-einstein-condensates-miscibility-properties-reveal-surprises.html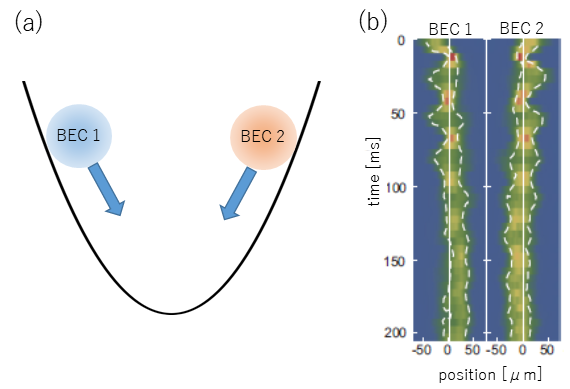 Bose-Einstein condensates (BECs) are macroscopic systems that have quantum behaviour, and are useful for exploring fundamental physics. Now researchers at the Gakushuin University and the University of Electro-Communications have studied how the miscibility of multicomponent BECs affects their behaviour, with surprising results.
Brain diseases: Unlocking potential from MRI data
http://www.ru.uec.ac.jp/e-bulletin/research-highlights/2016/brain-diseases-unlocking-potential-from-mri-data.html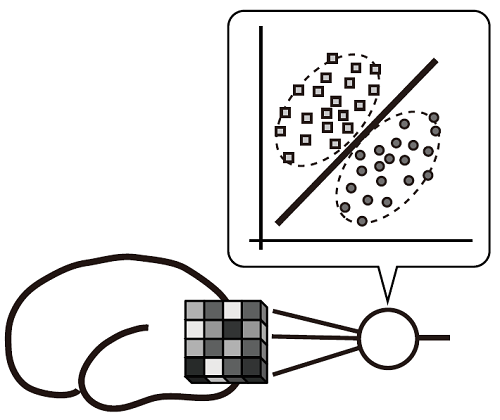 Magnetic resonance imaging (MRI) plays a vital role in medical and neuroscience research as a non-invasive, highly sensitive way of imaging both physical structures and activity inside the human brain. The data from each MRI scan contain a vast amount of information, which is divided up into a three-dimensional grid comprising individual 'voxels'.
Auditory systems: Modelling bats' information processing
http://www.ru.uec.ac.jp/e-bulletin/research-highlights/2016/auditory-systems-modelling-bats-information-processing.html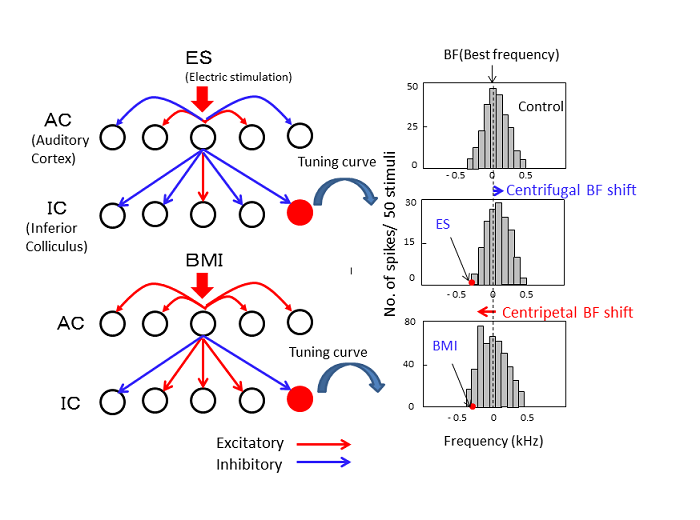 An intriguing aspect of auditory signal processing is that certain creatures can tune in to specific frequencies relevant to behavior - such as for hunting or survival - while filtering out all other 'noise'. Scientists know that, while sensory information is transmitted from the ears to the cerebral cortex in a 'feedforward' manner, the information is also modulated by feedback from the cerebral cortex itself. Cortical neurons are excited by relevant signals, and tell the peripheral neurons to hone in on them while at the same time reducing signals from surrounding noise - a 'gating' mechanism, in other words. However, exactly how this process works is unclear.
Topics
Insights into musicology: Role played by sensory information in the acquisition and execution of advanced skills.
http://www.ru.uec.ac.jp/e-bulletin/topics/2016/insights-into-musicology.html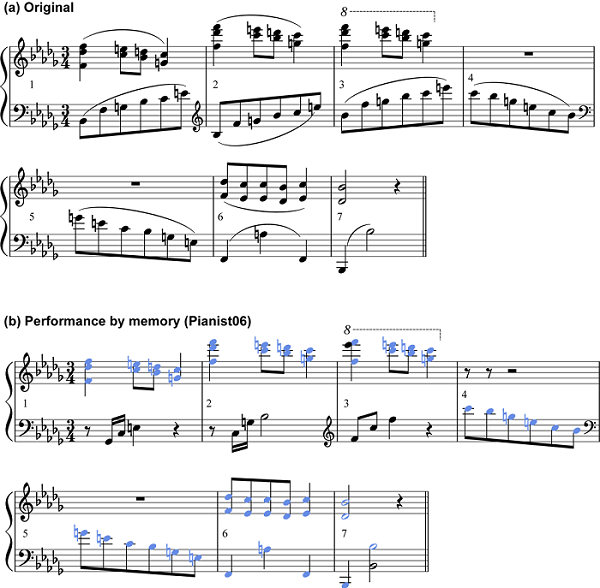 "Experiences of entrance exams for music school, and learning and teaching the piano led me to realize that different people hear the same music in different ways," says Eriko Aiba, assistant professor at the Graduate School of Informatics and Engineering, UEC, Tokyo. "Our sensory interpretation of the sound of a chord of music is unique, with some people hearing specific notes clearly, whilst others sense more unified sounds. Understanding these sensory reactions to music is the main aim of my research activities.
Mixing photophysics and information technology: Insights into holography based optical microscopy and information optics
http://www.ru.uec.ac.jp/e-bulletin/topics/2016/mixing-photophysics-and-information-technology.html
"My interest in optics was triggered by the sight of a hologram when I was a student," says Eriko Watanabe, assistant professor at the Graduate School of Informatics and Engineering. "Now I have my own research group with projects on information optics, innovative microscopy, and 3D measurement systems. Optics is an exciting and dynamic area of research." Notably, Professor Watanabe has also launched a venture company to commercialize results of her innovative research.
Quantum physics: Superfluidity of helium in one dimension
http://www.ru.uec.ac.jp/e-bulletin/topics/2016/quantum-physics.html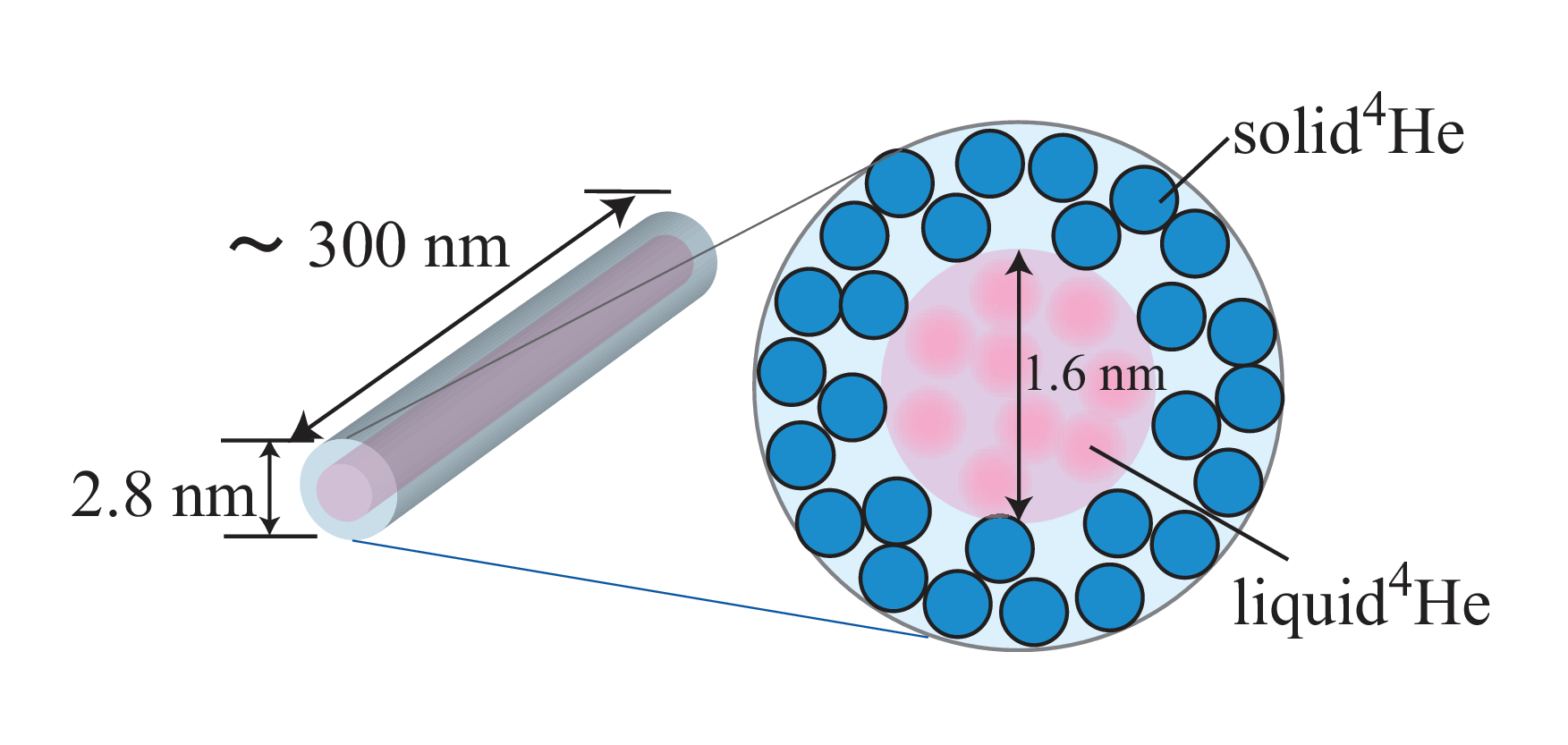 "My fascination with physics was sparked by an excellent science teacher at school," says Junko Taniguchi, assistant professor at the Department of Engineering Science. "At university I was initially tempted to pursue chemistry, but I became interested in the concept of quantum physics, wave functions, and superfluidity that led to my current research, which is an experimental application of wave functions. One dimensional superfluity is a challenging and fascinating area of research. I am studying the mysterious changes in the state of helium (4He) at low temperatures when the substance is confined to move in only one dimension."
Japanese onomatopoeia: Mathematical models to analyze Japanese phonemes and associated images
http://www.ru.uec.ac.jp/e-bulletin/topics/2016/japanese-onomatopoeia.html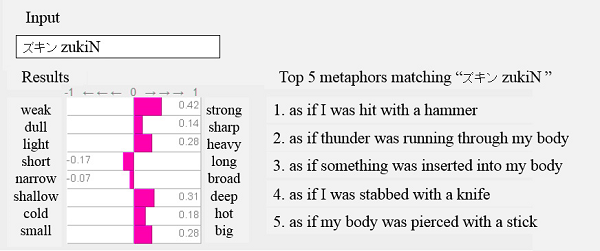 The Japanese language is a treasure trove of onomatopoeia, with words such as 'kira-kira' conjuring up vivid images of 'twinkling' objects. Here, Maki Sakamoto is analyzing links between Japanese onomatopoeia and sensory experiences.
Biophotonics: Using light sensitive proteins as artificial retinas
http://www.ru.uec.ac.jp/e-bulletin/topics/2016/biophotonics.html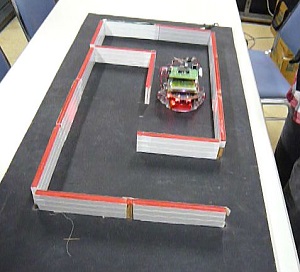 The light sensitive receptor protein, bacteriorhodopsin (bR) is readily extracted from the cell membrane of Halobacterium salinarum--rod shaped organisms that give the purple color to the water of salty lakes. Since the discovery of bR pigments in the early 1970s, it has been used by scientists for studying the functions of cells, as well applications in nanophotonics.